Giving Back to Communities
Making an impact. Making a difference.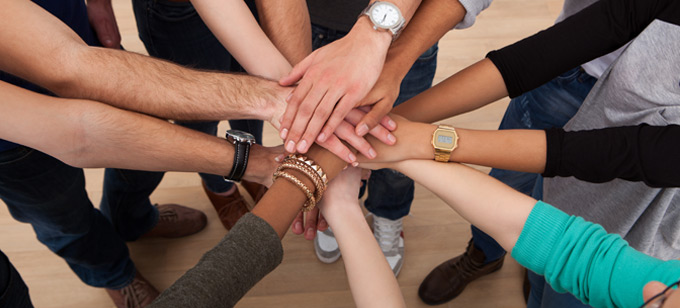 Along with our deep focus on the real estate market, National Homebuyers Fund, Inc. (NHF) is deeply committed to giving back to communities in the most meaningful ways. We are proud to partner with charitable and other non-profit organizations that serve children, those in need and struggling individuals who could use a hand up.
Over the past few years NHF has contributed over half a million dollars in financial support for a variety of endeavors such as a human trafficking education, renovation of an apartment complex for homeless veterans and the provision of laptop computers to more than a 1,100 current and former foster youth.
---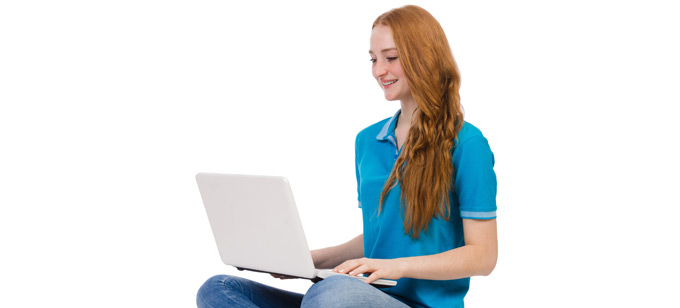 iFoster 1 Laptop Program
In 2017 NHF donated $200,000 to support the iFoster 1 Laptop Program in California. This contribution will provide a laptop to approximately 1,100 eligible current and former foster youth, aged 16-21.
Research has shown that having access to a computer at home impacts three key measures: academic performance; social connectedness; and life satisfaction. A 2016 report reflects that foster youth and former foster youth that received laptops experienced significant improvements in all three measures.
The laptops will help the youth with everyday needs and are fully integrated into iFoster's resource portal and programs, providing access to more than 500 needed resources and improved youth support networks. Each laptop is also loaded with iFoster's TAY Assistant and Digital Locker, a safe and secure document service that can hold important identification and financial information for them.
iFoster is a national non-profit serving the child welfare community, with over 40,000 members across all 50 states. iFoster's mission is to ensure that every child growing up outside of their biological home has the resources they need to become independent adults and have access to the opportunities to reach their full potential.
Veterans Housing Renovation Project
In 2016 NHF contributed $320,000 to the renovation of a 12-unit apartment complex to provide housing for up to 22 local homeless or very-low-income veterans and their families. NHF's contribution to the Dealynne Street Project, approximately 40 percent of the project's total cost of $800,000, bridged the gap in funding needed to bring the project to completion.
Every year over 47,700 veterans lack adequate and safe housing. That figure is down about 4 percent since 2012, yet homelessness amongst veterans still represents about 8 percent of the total homeless population.
The short term goal of the project is to rehab the units to make them safe and suitable homes for veterans and their families. The long term goal is to enhance the quality of life of veterans and their families by providing transitional housing, continued case management, employment services and permanent housing assistance. The project is led by HomeAid Sacramento, the Volunteers of America, HomeAid Builder Captains Taylor Morrison and USA Properties Fund, Inc. It also includes a mix of public and private contributors, including NHF, the Home Depot Foundation, Lennar Charitable Housing Foundation, Wells Fargo Foundation, Bank of America Foundation, AllState Foundation and Masco Corporation, with a number of local building industry trades contributing labor and materials.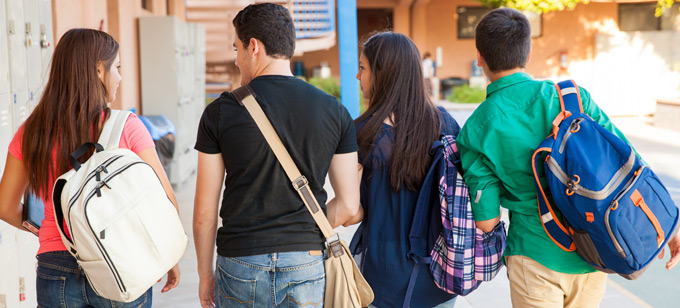 PROTECT - Human Trafficking Educational Program
In 2015 NHF provided $100,000 to help fund a human trafficking education program in 35 rural California counties, phased-in over a three-year period.
The Prevention Organized to Educate Children on Trafficking (PROTECT) Program was developed by three anti-human trafficking organizations – 3Strands Global, Love Never Fails, and Frederick Douglass Family Initiatives – with the goal to reduce the vulnerability of California's children to human trafficking.
"California schools learn about modern slavery"
CNN Video | June 30, 2017
PROTECT uses a three-pronged approach to fight human trafficking by providing educational curriculum modules for school-aged children in grades 5, 7, 9 and 11 and training for educators and professionals. The modules provide a comprehensive understanding of the dangers, signs and historical roots of human trafficking. The goals are to identify victims at the earliest possible stage, reduce the vulnerability of all children to human trafficking, and empower children to conquer these kinds of challenges in their own lives.
---